---
 
Customized Home Screen
Details:
Send us your logo, head shot, and branding materials
You may provide us with a background photo or select one of our beautiful images.
Choose your own App name
Benefits:
Your agency exists as a "digital business card" on your customers' devices for years to come.
With one click the customer can contact you and search the MLS.
Property List Search Results
Details:
View properties in list format
Clean, fast scrolling
Excellent display
*Favorite properties (see below)
Benefits:
Your customers will experience more efficient searching in your app.
---
---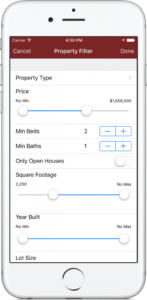 Property Search Filter
Details:
Enables the customer to navigate listings using multiple parameters
Provides an accurate search experience.
Don't let your customers settle for out-dated listings or inaccurate information in other apps.
Benefits:
Help your customers to find the exact property they want, with ease.
---
 
Favorite Properties
Details:
Customers can tap the heart on each property to save it in their list
Easy access to saved properties at any time
A customer is required to register in order to save a property. Their information is sent to you as a sales lead.
Benefits:
By enabling customers to favorite properties, they can access them at any time with one-click.
No agent codes are required.
Customers love favoriting properties and checking them for updates.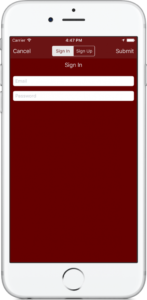 Lead Generation
Details:
Customers can "favorite" properties and register inside your app.
Customers can contact you via one click calling, email, or text.
Submit questions from property details page.
Integrated with your CRM for a streamlined sales process.
Benefits:
Invite all of the prospects in your network to download and use your App.
Customers can share properties inside your App
Integrated with your web site so that all mobile viewers can easily download
---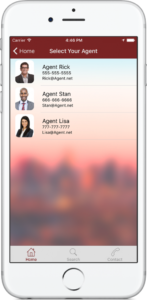 Select an Agent
Details:
Customer can select their agent of choice.
Drop down selection menu includes head shot and agent's information.
Each time the customer opens the app the selected agent's information will appear.
Benefits:
Enables an office or team of agents to use one app.
Supports an unlimited number of agents.
---
App Analytics Dashboard
Details:
View searches, listing views, and listing info requests.
Users who want to favorite a property are forced to register using Facebook or email.
See the search activity of individual users who have registered inside the App.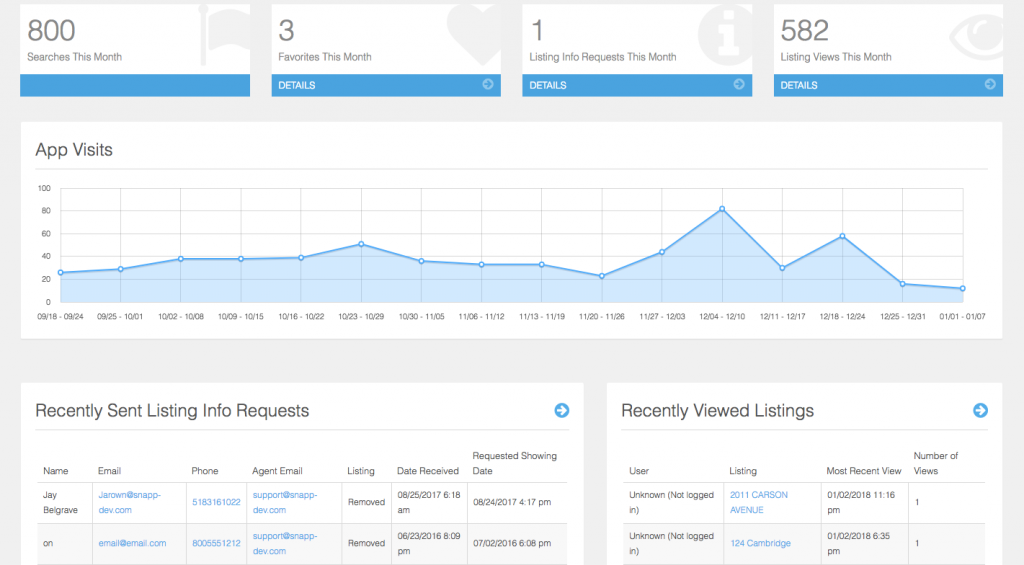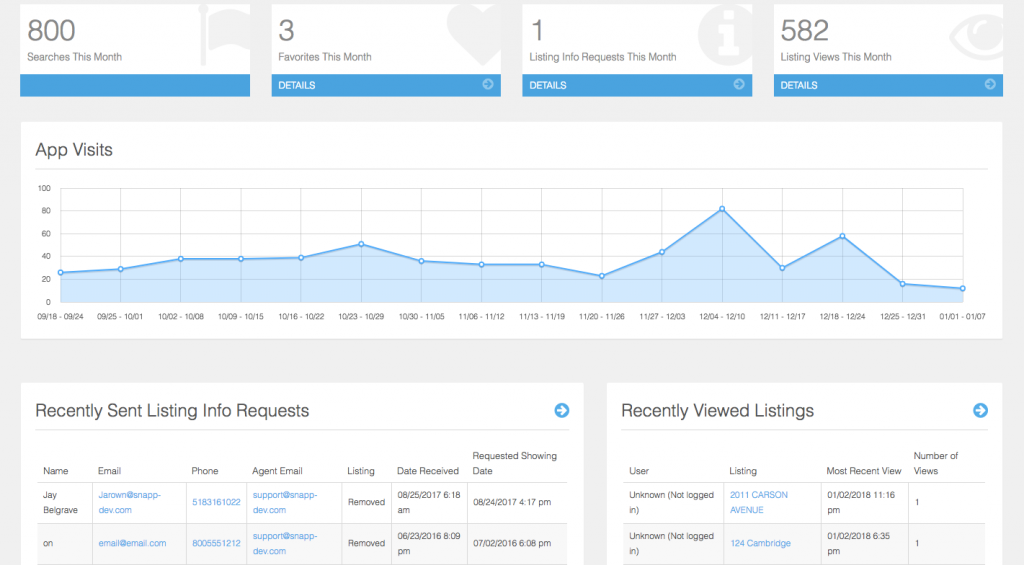 Your native App will be available in iTunes and Google Play.
Details:
Give customers a unique URL to download your App on each App Store.
Increase your SEO performance by linking your App Store accounts with your website.
Enable all of your mobile website visitors to easily download your App.