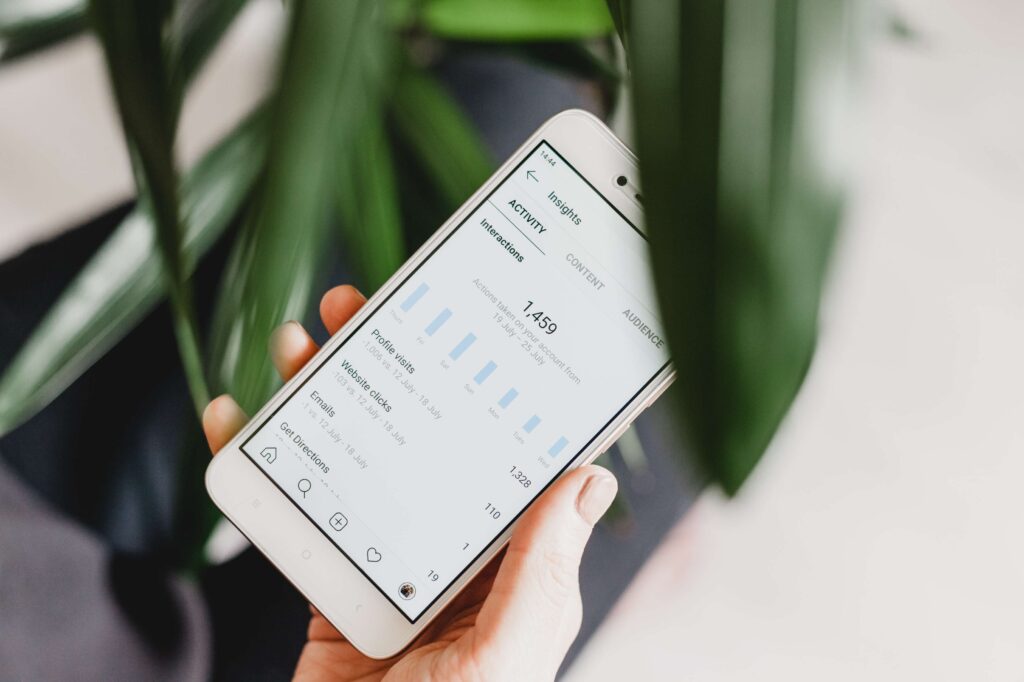 We recommend several methods to market your real estate agency's app, in addition to any other methods you find to be successful. The goal is to make your potential customers aware that their searching experiencing will be significantly easier, via your app. After downloading your app, you "exist" on your customers phone, throughout their entire home buying or selling process.
1. Website integration.
Have you ever visited a website on your iPhone or Android device and been prompted to "continue via our mobile app"? The most common example we see is with online banking. Typically if you try to transfer money or access your account from a web browser you will get a prompt to continue via the mobile app, because it's always a more functional and dynamic experience for the user.
Here's what it looks like for a real estate agent, using our customer Hyde Development:
You are looking at screen shots taken on an iPhone, when visiting the customer's website. The script identifies that the user is on a mobile device and displays the download prompt.
Mobile users get download prompt. Clicking "View" opens App Store download screen.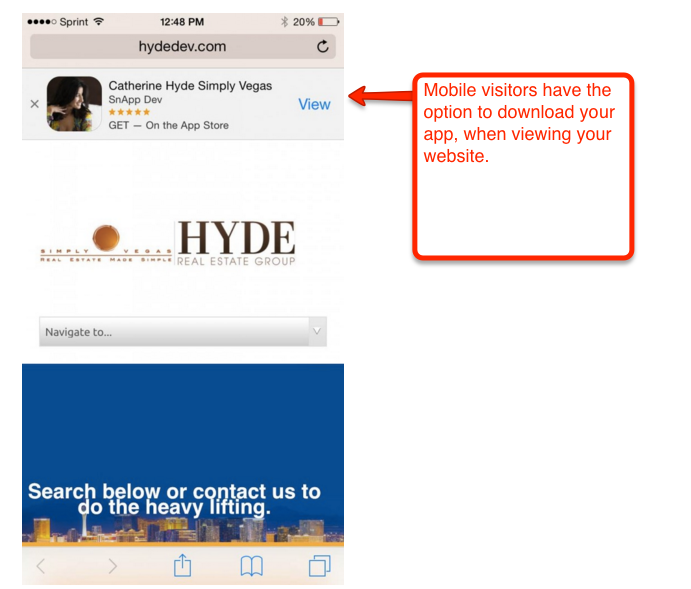 Your website is often the largest source of new or referral prospects and it's crucial to provide them with the best possible mobile real estate search. The reason is that the overwhelming majority of individuals prefer searching on a mobile app vs. a mobile website.
How do I add the code to my web page?
It's easy. Provide this code to your web developer or paste it in the header of your website. We do not recommend adding the code yourself unless you are familiar with web development.
<meta name="apple-itunes-app" content="app-id=myAppStoreID"/>
Simply replace 'app-id' with your app's unique identifier. You can find this on the iTunes Link Maker, simply search for your app, click the 'iPhone App Link' on the right hand column and your id can be found in the direct link URL between'id' and '?mt'. Everything after this stage is optional.
2. E-mail marketing and Social media.
It's big news! Your have your own native mobile app, for your real estate agency! Announce this via your email blasts or newsletters. Post it (multiple times) on your social media channels. Ask your users to give you feedback and post reviews.
For email marketing templates click here.
To find your App Download URL click here.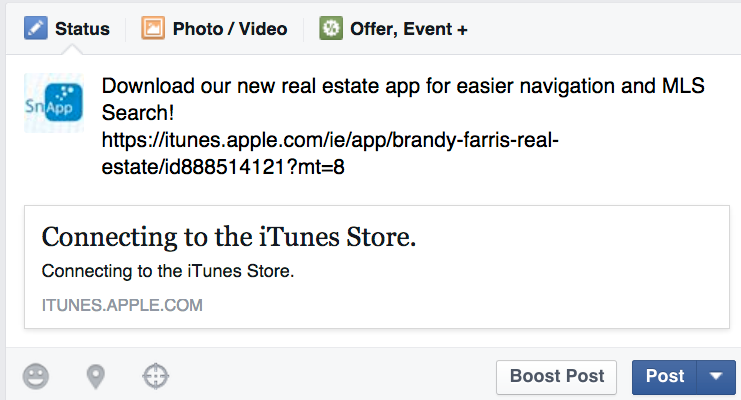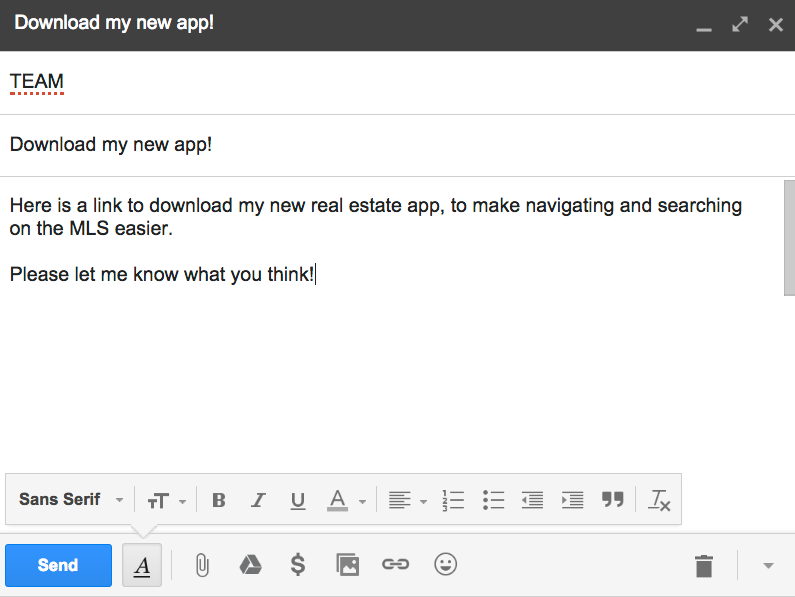 3. Email signature, Business cards, Signage, etc.
Anywhere you post your business name, you can mention: "download our app!". For instructions on how to add the download links to your email signature, click here.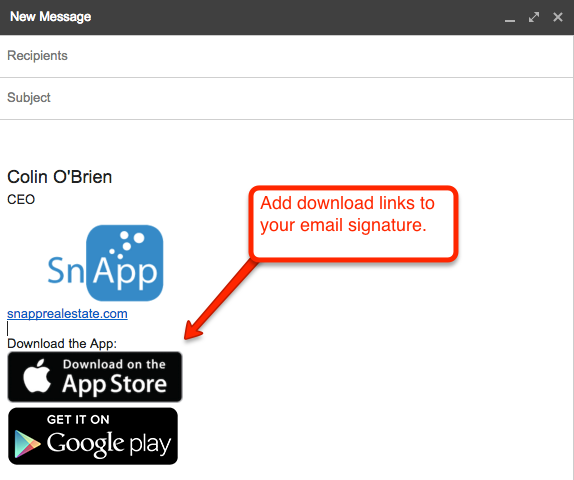 4. In-person.
When you are hosting open houses or meeting with a client, start by saying, "Before I forget, I'd like to make sure you download my mobile app before we go any further. This way, your entire experience will be more streamlined and we'll have a direct connection".

5. Other ways to Market a Real Estate Mobile App.
Explore new ways to market your real estate App with our hand selected list of real estate technology vendors.