Real Estate Mobile Technology
When it comes to mobile technology, everyone has their own opinion about it. Some might say, "It's easy to use," or "It's so much more efficient than dealing with an actual person," while others may view technology in general as impersonal and its usefulness ending in simple entertainment value. As a real estate agent or broker, it's important to use every tool at your disposal in order to be successful in the business, and that definitely includes mobile technology. However, some misconceptions about mobile technology can keep you from reaching your maximum potential.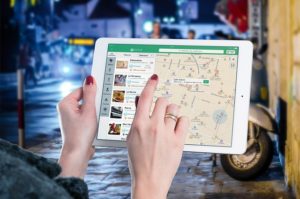 3 Misconceptions About Real Estate Mobile Technology
Once the app is up and running, all I have to do is wait.
"If you build it, they will come," was a line from the movie "Field of Dreams," and is a mentality some real estate professionals hold when it comes to mobile technology. Unfortunately, that's not actually true with mobile apps—especially with real estate apps.
The real deal
Post-launch of any mobile app is just as important as pre-launch, maybe even more so. Some believe once an app is developed and all the functionality and capabilities are up and running, the work is done, but that's far from the truth. According to Arctouch.com, "With more than 1.5 million apps in the app store, it takes a lot more than just publishing an app for people to find it. Many apps gain popularity only after going through many iterations and design updates and slowly building a loyal user base." Developing a strong marketing plan before app launch is one of the most important steps in the process.
Real estate apps aren't user or communication friendly.
As a real estate professional, connecting with clients and potential clients is always at the forefront of your mind, and any technology you utilize must be able to keep up with this mentality. Many professionals believe these platforms make connecting and communicating with clientele difficult, so they would rather not use it at all.
The real deal
Without intelligent design, users can spend needless time sifting through listings and agent contact information on a platform, only to become disillusioned and move on quickly—this is true. However, with intuitive capabilities, functionality and an aesthetically attractive interface, a real estate mobile app can be user friendly, as well as the preferred way clients and potential clients find and use your services, and communicate with you.
Real estate apps just overwhelm the user with too many listings.
Too much of something can sometimes be a bad thing. The availability of real estate mobile apps in turn makes thousands of listings more accessible to the user. Some real estate professionals believe this overload of information can turn off clients from searching and finding a home.
 The real deal
On the contrary, according to the Denver Post, "With little inventory available, homebuyers often become addicted to glancing at their smartphones and tablets throughout the day—and even in the middle of the night—for up-to-date alerts that might lead to their dream homes." It seems as though there aren't enough listings available to sate current homebuyers. As many 27% of homebuyers found their homes through a mobile app, and 4% of homebuyers found their real estate agent through a mobile app.
At SnApp Real Estate, we build high performance real estate mobile apps that will help you streamline your business and connect with clients every day of the week. Take advantage of our easy to use and customize application technology, and make buying and selling easy.