Real Estate – Small Business App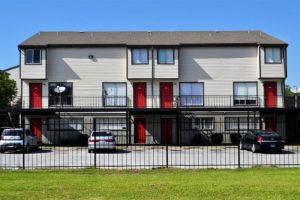 The Real Estate industry is competitive, and to succeed in today's world you need an effective way to be seen and reach more people.
Mobile apps are no longer just for big brands and companies.  A large number of Real Estate professionals have taken to building their own mobile apps, after realizing the potential they have in this digital age. With large listing companies like Zillow, it is easy for agents and their properties to get lost in the shuffle. As more and more people use their smartphones for just about everything, it is more important than ever to be easily accessible.
5 Reasons For A Real Estate App
1. Visibility
Having your own mobile app enhances the visibility of your real estate business on smartphones. Since the number of people strictly using their mobile devices is rising, it is the best way to run your business and gain new customers.  It also allows your current clients to find your specific properties without having to weed through thousands of other listings. Since more people are using apps to search for products and services you will get seen by your current customers and new ones.
2. Providing Updates and Information
Apps provide users with  news feeds, messengers, user accounts, search features, forms, prices, general information and more. With a Real Estate mobile app, you can provide your clients with up to date information that is easily accessible to them. A change in price, new listings, and direct messages from on your App will make everything so much easier for you and your client.
3. Branding
Your own mobile application will help create brand awareness for new and existing clients. Along with social media, an app will allow you to create a brand that is easily recognizable to buyers. Using your own logo and colors you can custom design your app any way you like. A great design will make sure that your business is unforgettable.
4. Stay Ahead of the Competition
Using technology to ensure the success of your business is important in a competitive industry. While many Real Estate agents are getting lost on large listing services, your small business can get one step ahead by creating your own Application. Today's buyers are tech savvy, and it is important for them to feel like their Real Estate agent is on top of the game.
5. Customers Service and Engagement 
With a mobile app, you can drive customer engagement in real time, even without  a face-to-face interaction with them. This  ensures you never miss potential business even while you are super busy. By using a mobile app your customers can find information easier and get the kind of customer support they expect from small businesses. For the both the involved parties, it becomes a win-win situation.
The best way for real estate agents to provide customers with the same search capability as the big-firms is to build your own app that directly pairs your customer with you.
Still need your own real estate app? Here at SnApp Real Estate, we build high performance real estate mobile apps, that will help you streamline your business and connect with clients easier.