The goal is to add image-links as seen below, to your email signature. This way, anyone with whom you are emailing, can see and download your app. The only way to get your app out there is to make it widely available to all customers and contacts. This is one of the most effective ways of doing just that.
Example: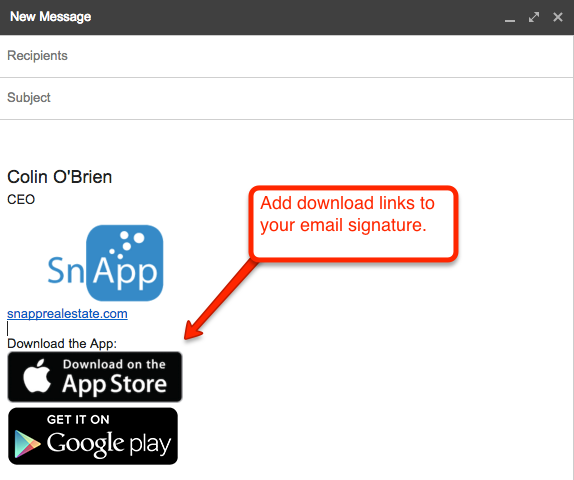 Editing your email signature
Here are step-by-step instruction guides for editing your email signature. Please choose the guide based on whatever email program you use:
The Image Download Links
These are the images that will appear beneath your email signature.  You can copy/paste the images below, into your email signature. Then, you will select each image, and link to your download links for the App Store or Google Play stores, respectively.


Don't have your App Download Links?
No problem! Just email our team at support (at) snapp-dev.com and we can send you your links. You can also access them by Finding your app URL in the App Store or Google Play.
Get a quote for Property Management Software