A viable option to enhance your business
Mobile apps for real estate agents and brokers are the epitome of the technology revolution. They have been and continue to be extremely important in moving forward the industry. There are other technologies that are forcing app developers to step up their games and cater to emerging advances as well, like the use of bots for real estate businesses.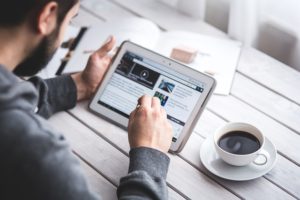 When we say, "bots," does that conjure up some crazy Terminator-like scenario where the robots are on the verge of taking over humanity? It's definitely not that dramatic, but we are talking about robots—robots like iPhone's Siri and Amazon's Alexa. These types of bots are programmed to assist you in everyday life.
But how can they assist you in your real estate business?
Bots can send automated responses for you 24/7
There is an app called Get Riley that allows potential clients to call you 24-hours a day, and leave a voicemail. At which time, a bot will text the potential client back for you. The potential client can then start a text conversation with the bot that will preemptively and intelligently analyze the words in the text conversation. This will allow any real estate agent the ability to keep in constant contact with a potential client via bot technology. As the agent, you can then pick back up the conversation yourself at a later time.
Bots can provide immediate customer service
We're sure you've heard about the 5-minute rule, which roughly says, "if you don't respond within 5 minutes of less, you've likely lost that sale." With the convenience of bots, you can literally be having a conversation in your sleep! This may seem a bit impersonal, which is why many real estate agents and brokers shy away from this kind of tech. But modern advices like this are only serving to help, not hinder the level of customer service that can be adequately provided.
Bots can expand your coverage ability
For many real estate professionals trying to grow their businesses, one major worry they have is audience reach. The ability to reach a wide variety of audiences is pretty important in growing your clientele and expertise. With the use of bots, reaching multiple clients at one time is a snap. With services like Get Riley, you have the ability to communicate with multiple clients via the chatbot.
The real question about bots
The real question for many professionals in the industry is: "is this a threat to my livelihood and profession?" Some would probably say, "only if you choose not to embrace this technology." Can you name how many times a new technology seemingly threatened the industry or some claimed it would replace realtors all together? Guess what? They are still here in full force. New technologies like bots can aid both realtor, brokers and their clients, if utilized properly.
If you're a real estate professional who is seriously looking to enhance your business with new technology, but maybe you're not ready for bots, let's talk about a mobile app. Here at SnApp Real Estate, we are an experienced real estate mobile app development company that promises to build you high performance real estate mobile apps. Our apps will help you streamline your business and connect with clients easier, not to mention they are truly affordable.
Click Here to Get Your Own Custom App