How do you choose the right real estate mobile app developer?
By just show of hands, how many of you real estate agents and brokers out there have considered using real estate mobile apps to increase clientele and market yourself to a wider range of clients? If you proudly shot your arm into the air, you're a part of a large fraternity of real estate professional who utilize mobile apps for those very reasons.
Another question for you: Since having made the decision to pursue the use of a mobile app for your business, have you researched real estate mobile app development companies? Well, if you're reading this, you can at least say that you've looked into one.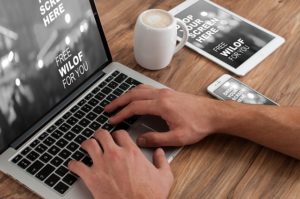 For the number of real estate professionals out there, the selection of the right app development company can be much more cumbersome than spinning a globe, closing your eyes and pointing to your next vacation spot. Selecting a real estate mobile app developer should be much more involved.
4 Things to Consider in a Real Estate Mobile App Developer
Credentials
It probably goes without saying, but we're going to say it anyway: Always find out about the mobile app development company's experience. You'll always want to know how long the company has been in business and how many clients the company has worked with before. Quantitative information will be a great indicator of the company's satisfied customers.
Transparency
How open is the mobile app development company about information regarding the process of building the mobile app? This is important if you're a real estate professional who isn't familiar with mobile apps, as you'll likely want to know about the process of building the app. A company that is open and honest about the process will most likely have exceptional ratings from other customers as well.
Testimonials
What are other people saying about the mobile app developer? That includes the good, the bad and the ugliest of uglies. Are the company's customers loyal ones that will tell others about its services? It's important to know how the general population feels about a particular company, and even, why some gave a poor review of the company's performance. Word-of-mouth isn't a perfect picture of a mobile app development company's overall work—or even completely unbiased—but it helps to know how it fares with actual customers.
Samples of work
Any good—and experienced—real estate mobile app development company will have samples of work displayed for public consumption. Most likely, you'll be able to view samples of the app's interface on the developer's website, detailing the specific features and capabilities of the app.
With that being said, one of the most important things to know before choosing a mobile app developer is if the company understands that any mobile app should enhance your brand (not water it down), and the company should work in tandem with you to showcase your business that way you envisioned.
At SnApp Real Estate, we build high performance real estate mobile apps that will help you streamline your business and connect with clients every day of the week. Take advantage of our easy to use and customize application technology, and make buying and selling easy.