When it comes to purchasing a home, the beauty of the entire process truly is in the eye of the beholder. Some homebuyers view it as an opportunity to start a new life and make memories that will last a lifetime. Others get bogged down with the home-buyers' pain points that plague the process, including the myriad of pain points.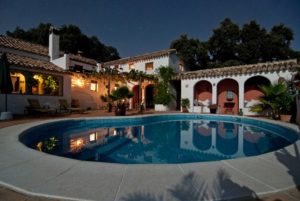 Whichever path they decide to follow, purchasing a home should be one of the most exciting times in their life, but it's not as simple as it sounds. It requires a lot of negotiation and homework.
If someone is planning to purchase a new home, they can learn from the common problems that most buyers face. These are complications that can make their decision-making process even more challenging.
Problems and Homebuyers' Pain Points
Choosing the Best Real Estate Agent:

In this highly competitive

market

, there are many agents just waiting to sell people their dream home. It can be difficult for someone to choose the right broker. Many times, they'll follow referrals and reviews left by other homebuyers.

Identifying the Best Location:

They don't want a home that is too far away from hospitals, schools, colleges, shopping, etc., so they need to be able to search for a home in the area where they will be close to what is important to them. They'll want to compile a list of the positives and negatives of the location they are considering.

Delay in the Paperwork:

This can be very stressful and eventually take a toll on the homebuyer, thereby hampering their capacity to make a rational decision.

Unfavorable Credit Score:

If a prospective homebuyer had a

bad credit score

in the recent past, it can have a negative effect on their ability to purchase a home even if they are currently paying on time.

Bad Timing:

Sometimes homebuyers don't have the money when they've found the best deal, and other times when they don't have enough capital, they hear about the ideal home. While they can't change the situation, they should have the capital ready before they're ready to buy so they'll be prepared.
There's An App For That!
Today's savvy real estate brokers are putting together sophisticated websites and mobile apps to help their clients browse homes and communicate digitally with them. The websites – which were considered to be bulky promotional tools in the past – are now a must-have for buyers and real estate pros alike.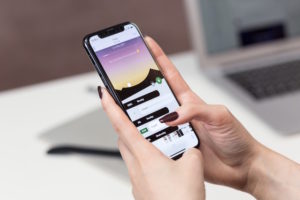 They are also building mobile apps with more useful bells and whistles, such as the ability to share pictures of homes with friends and family, mortgage calculators, and tools that allow clients to communicate with their brokers without ever exiting the app.
Our custom-built mobile apps can help you address the pain points that many of your clients face. From providing maps of available properties in the most desirable locations to giving your clients the ability to sign documents through the app, it's a tool that you shouldn't be doing without.
Whether you're new in your business or an experienced professional, our apps will help you streamline your business and connect with clients much more easily to help make their home buying journey a great experience. Contact SnApp Real Estate today to find out how.