The Value of Real Estate Apps
Here at SnApp, we want real estate professionals to see the value and merit in mobile technology, as well as its usefulness in helping them succeed in this industry. We've made it a point to talk about the significance of mobile technology and mobile apps, and how they're beneficial to real estate brokers and agents, but when we say "mobile technology" do you know what we're really referring to?
Mobile apps and mobile websites are making life much easier in the real estate industry for buyers, sellers, and agents and brokers. But do you know the difference between the two, and which one is more beneficial for you and your company? Let's take a look at the facts.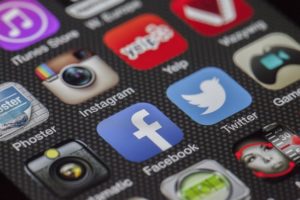 Mobile App vs Mobile Web
Mobile App
Runs locally and usually has a quicker load time than mobile web

Has interactive user interfaces

Likely doesn't require the internet to run; can be accessed offline

Is very intuitive; can access features such as your current location, camera, etc.

Includes offline features like notifications

Allows for more personalization
Mobile Web
Is accessed through browsing the World Wide Web with a mobile device

Has a static, navigational interface

Requires internet connection to function

Has somewhat limited features; not as intuitive as mobile apps

Doesn't include offline features

Is designed for the smaller handheld display and touch-screen interface
A survey conducted by Compuware APM found that users greatly preferred mobile apps to mobile websites. In fact, 85% of mobile device users said they preferred mobile apps because they were more convenient, faster, easier to browse, had a better user experience, and they were easier to perform tasks like checking a bank account and shopping.
In today's world, mobile apps align with this ideology of instant gratification which with mobile web just can't compete. While some individuals still prefer the comfortability that comes with mobile web, the truth is the capabilities can't measure up, especially in the real estate industry. For real estate agents and brokers, mobile apps can allow more open communication with consumers. In fact, 23% of consumers prefer mobile communications when interacting with real estate agents and brokers. And any professional will tell you that maintaining continuous communication with clients is essential.
Don't misunderstand, we see the usefulness in mobile technology as a whole. Mobile web does have its place in other industries—with its reach across platforms—just not in real estate. Real estate mobile apps have more capability, functionality, accessibility and the features to make the home-buying and selling process easier for everyone. If your goal, as a real estate professional, is interactive engagement with your clients and potential clients, then mobile apps are the way to go.
At SnApp Real Estate, we build high performance real estate mobile apps that will help you streamline your business and connect with clients every day of the week. Take advantage of our easy to use and customize application technology, and make buying and selling easy.