Why Real Estate Apps Are More Important Than Ever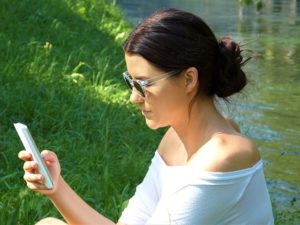 If you are in real estate, you already know that most property searches are being done on smartphones. In fact, buyers and sellers spend more time on apps than on browsers. This means to succeed in such a competitive field, agents need to be easily accessed on mobile devices.
With large real estate data base companies like Zillow, property listings can be overwhelming for homebuyers. Searching through thousands of photos and property descriptions can just be confusing. Not only for customers, but also for small independent agents, trying to get their business and properties noticed. Oftentimes homebuyers find listings for homes that already have been sold. This is usually because companies will try to pad their listings to look more successful than they actually are. The only way Real Estate Agents can combat this problem for themselves and their buyers is with their own personal real estate app.
Top 5 Reasons For Personal Real Estate Apps
Real estate agents can easily get lost in the shuffle with large company app listings. As an agent you compete with thousands of other agents. With your own personal app, you can use your agency's logo, company name, and colors so that you are easily identifiable.
Your properties can get lost in those types of numbers as well. Not only do you compete with other professionals but your property will also compete with thousands of other properties. Your own personal app will be user friendly and list ONLY your properties.
A customized application gives your customer an easier way to access your products while still having the ability to view the entire MLS. Whether you are a broker or agent, you can still provide all the same things a large database company offers on your own personal app.
Customers can efficiently contact you directly by texting or emailing about listings seen that day, as well as streamlining the sales process. You can connected with homebuyers 24/7 without needing to be available. This ensure you will never lose a client no matter how busy you are.
Customers get a personal hand held experience that is missing from larger corporate online options. Your clients get the mobile experience they desire, and you get to streamline the sales process, making your job easier and more efficient.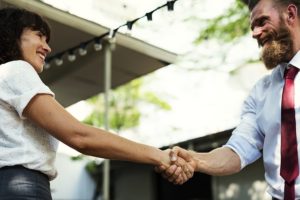 App Solutions For Your Real Estate Business
Here at SnApp Real Estate, we believe we have the solution to this problem. The best way for real estate agents to provide customers with the same search capability as the big-firms is to build your own app that directly pairs your customer with you.
Still need your own real estate app? Here at SnApp Real Estate we build high performance real estate mobile apps, that will help you streamline your business and connect with clients easier.