Marketing To The Largest Generation
Owning property is a major priority for Millennials. This is great news for real estate professionals, seeing that Millennials they make up the largest generation in U.S. history, and are reaching the age of being able to buy their own homes. All of this means that marketing to this generation is critical for your business. It will be important for you as a real estate professional to be where Millennials are searching for homes, and that equates to technology and the internet.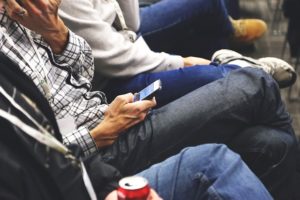 We already know that they use social media and smartphones more than any other generation, and are more likely to search for homes and businesses using both of these platforms. As you begin to create your own marketing plan specific to them it is important to remember that they seek out all information like photos, videos, price points, and reviews using technology and online content.
Top 3 Ways To Market To Millennials
Blog Content – Millennials are more receptive to blog content than any other generation. A blogging strategy for your real estate business will be key to capturing their attention and finding new buyers. Consider blogging about neighborhood features and using virtual tours to make your properties more enticing.
Social Media – Twitter, Facebook, and Instagram should be no-brainers. Every real estate agent should have an online social media profile. Before a Millennial decides to buy a home from you, they will research who you are and what you offer on all social media sites. Social media is the best way to put yourself out there, at no extra cost.
Apps – Now that ALL GENERATIONS are using smartphones for just about everything, it is critical that real estate agents have their own Apps. An App makes everything easier not only for you but your potential buyers. With one tap, your clients can see new listings and be in contact with you. It is the best way to create one-on-one relationships with Millennials.
Still need your own real estate app? Here at SnApp Real Estate, we build high performance real estate mobile apps, that will help you streamline your business and connect with clients easier.